When our client partner PayPal asked us to create their International Women's Day campaign, we were thrilled to work on a project with such social importance. The campaign's purpose is two-fold — to honor exceptional female-led brands and to raise funds for inclusive charities. From now until March 31, each time a PayPal purchase is made at Talbots, Rebecca Minkoff, BRIKA, SleepBelt, and AKID a donation will be made. The donation will then be split equally and gifted to the following organizations: Unicef, Dress for Success, Charity Water, and Save the Children.
To recognize this important day, we interviewed the two creative forces behind the campaign – Copywriter Kelly Hamilton and Graphic Designer Danielle Poisson. Together, they worked to bring PayPal's vision to (digital) life.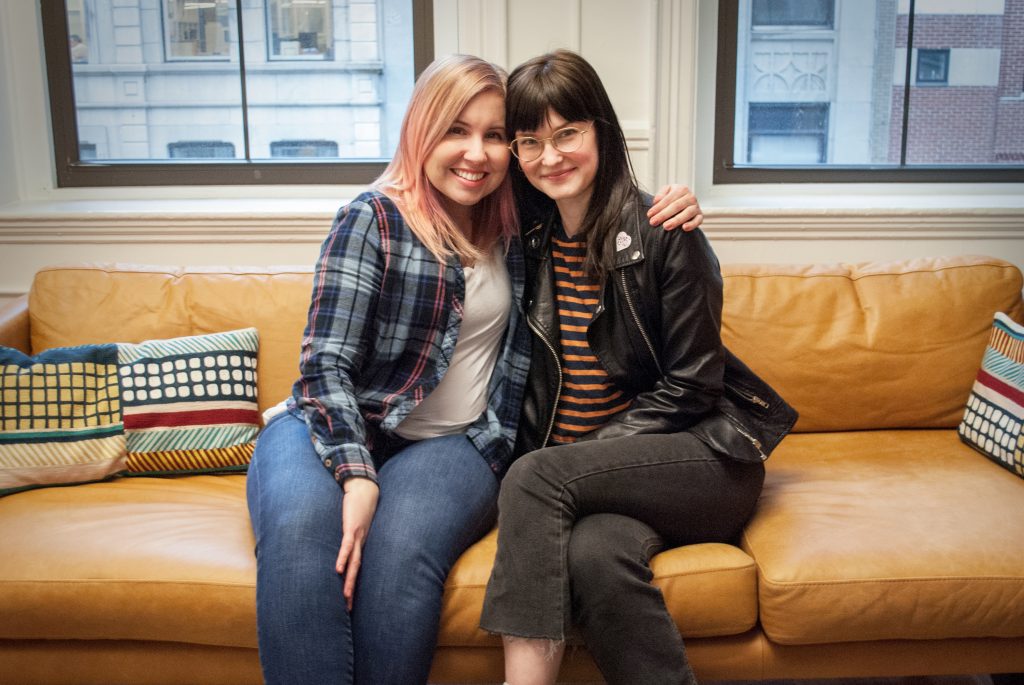 Both women were particularly excited to put their perspective to use and create a meaningful campaign. The distinct challenge? Ensuring the creative was convincing enough to drive consumer purchase, while also remaining authentic to the spirit of International Women's Day. Throughout the creation process, they were careful to "get it right" by balancing both messages.
On a personal level, Danielle felt an immediate connection with Rebecca Minkoff who, at only 21 years old, risked her entire life savings to move to New York City and start her own company. It was just two years ago that Danielle uprooted and left her home state of Michigan for Boston, without a job, to make her dream of becoming a graphic designer reality. "It was really cool to learn more about Rebecca Minkoff's story. She took a chance to go after her dreams, and it's amazing to see the empire she's created," said Danielle. "As a young woman who also took a risk for my career, the success Rebecca has had is so inspiring."
As a copywriter, Kelly was passionate about telling these women's stories. She was particularly inspired by the founders of BRIKA, who, through the power of team work, built a platform that supports over 400-independent artisans. "The reality is that women are too often pitted against each other in professional settings. The story of BRIKA showcases the boundless opportunities women can build when they work collaboratively, rather than competitively," said Kelly.
While Kelly and Danielle both spoke in length about which brands inspired them most, they were quick to call out that all of these women-led companies are incredible in their own right. "This project was so refreshing," said Kelly. "To have the opportunity to focus on such admirable people and send a positive message out to millions is priceless." Dani nodded, saying, "I totally agree. It was really empowering."
We are thrilled to have these driven young women as integral members of our team. So today, we say a special thanks to Kelly and Dani, in addition to all the other incredible GYK Antler women who are not only creative, account, financial, strategic, and operational rockstars, but also amazing people outside the office walls who make us proud each and every day.