In 1946, my grandfather, with his extended family business partners, started a company manufacturing athletic shoes.
In 1980, my parents spun out the outlet store of that company to open a local sporting goods store that still stands today.
In 2011, instead of joining the family business, I became CEO and owner of GYK Antler, a full-service marketing agency headquartered in Manchester, New Hampshire—the city where I was born, raised and now live with my wife and two daughters. The same city where my grandfather's company once stood, and where my parents' business still stands.
In 2016, alongside my four brothers, we launched YORK Athletics Mfg. to develop versatile training footwear for men and women.
A reinvention for each generation, all rooted in performance sports. Each company different yet ingrained with the same family values of grit, hard work, and determination—along with a fighting spirit.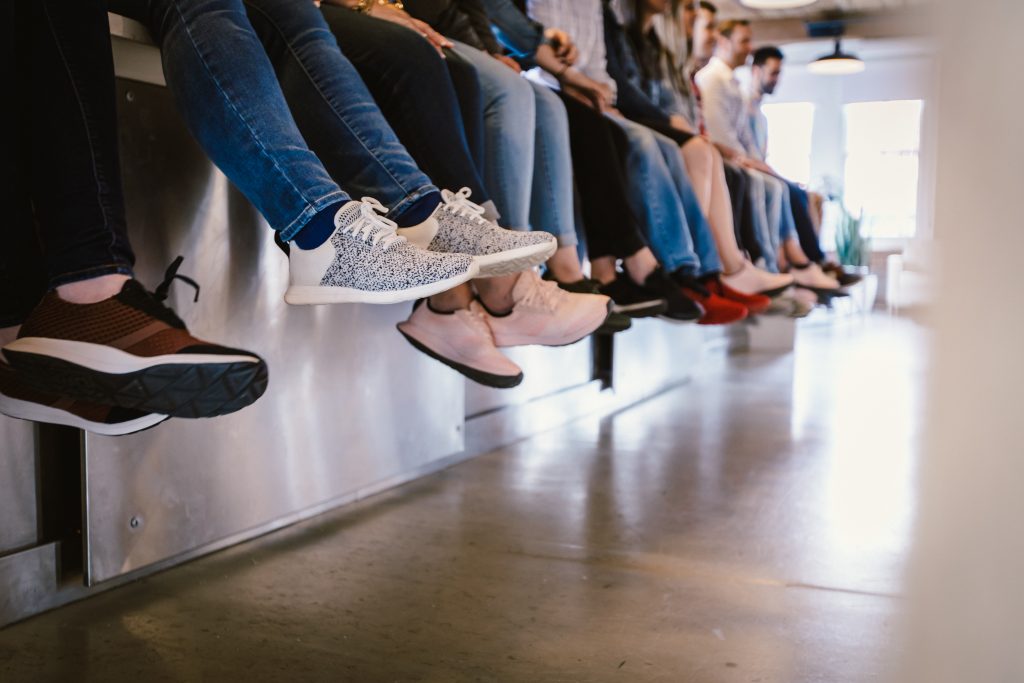 Growing up in an entrepreneurial family, I saw first-hand the hard work (and stresses) it takes to build a successful company, but, most importantly, I learned the benefits of being your own boss. Intriguing was the notion that I could control my own destiny while creating something that would leave a legacy for future generations. As the oldest of five boys, my parents never pushed us to join their business, but instead encouraged us to responsibly disrupt the status quo and live a life that we could be proud of and feel passionate about every day. My aspirations of becoming an entrepreneur coupled with my creative pursuits led me toward a path in the advertising and marketing industry, which I still love to this day.
But as our parents began to think of retirement and my brothers and I were active in our own professional endeavors, it became distressing that our multi-generational family business legacy would not live on. We weren't ready to let that happen. So as the third generation, we decided to reinvent the family business once more—this time as a direct-to-consumer e-commerce footwear brand, YORK Athletics Mfg.
We didn't have to look too far to find a strategic marketing partner for our new venture. Quickly the new company, under the leadership of Mark and Elizabeth McGarry (YORK Athletics CEO and Creative Director, respectively) became a client of GYK Antler and we began utilizing agency resources to help develop the positioning, packaging and promotional efforts to launch this new business.
For the first time in my life, I was the client. I was on the "brand side." Heck, the brand was my damn family name (no pressure)! I was being serviced by my own agency. As the client, I gained a totally different perspective of GYK Antler—what was working and what wasn't working as a modern marketing agency. In short, this dual-role experience, as the CEO of the marketing agency and the co-owner of a startup brand, provided me great learnings that I was able to then implement to improve the way the agency services our clients.
The five key takeaways were:
Client Communication – Utilize multiple methods of communication. The agency needed to be more open, willing and available for continuous dialogue.
Openness to Optimization – Be more nimble and agile when the client changes directions, has new needs or wants to have deliverables reworked. As a client, it became clear how valuable it is to have a continuous improvement process opposed to rounds of revisions and lobbying back and forth.
Power of Collaboration– The YORK Athletics and GYK Antler collaboration was certainly unique and at a level not typical to a client/agency relationship as the two teams worked under the same roof much of the time and the lines were sometimes blurred. However, the experience showcased the strong results that truly locking arms in a partnership can create.
Cost Sensitivity – Being on the brand side for the first time, I sometimes noticed a misalignment with the perceived value by the agency and actual value to the brand. Some of the most expensive projects that you hire an agency to do aren't always the best things for a startup to do. On the contrary, some of the least expensive things to hire an agency to do were the most valuable to our startup.
Team Transitions– As a client, it became clearer the importance of an agency's flexibility. Rather than having a strict, rigid process and dedicated team, it's more beneficial to have a framework with a core group that is augmented by situational teams of subject matter experts that seamlessly come in and out of jobs while projects proceeded productively.
YORK Athletics is a brand built for people that have a fighting mindset—for individuals who are overcoming something, have a chip on their shoulder and are ready to prove their value at all costs. It's built for the nonconformists. These attributes embody the entrepreneurial spirit—the exact spirit that has been ingrained in my brothers, my parents and myself our entire lives by those that came before us.
It is this spirit that I try to now ingrain in the next generation as well as my employees to help best serve our clients—many of those clients also being private, multi-generational family enterprises. The spirit to be bold in their decisions, to think outside the box and to be unafraid to question the status quo in order to push forward. It is in those evolutionary moments that successful brands become lasting brands.
Fifty years after my grandfather started his footwear manufacturing company and after many different owners, my brothers and I bought back the very same building where he had once built his business to become the new home to my growing marketing agency and our other ventures.
Successful brand evolution is about leveraging the previous generation's successes to help give credibility to the current generation's business in order to drive something that is relevant for today—regardless of whether that's a physical or philosophical manifestation of the past.
Onward and upward.