Instagram is one of the best direct-to-consumer platforms that allows brands to build relationships with their target audience. Brands can easily display not just their best products, but also a lifestyle that their consumers will buy into. For food brands, it's become the go-to platform for showcasing the best of their products, and when done right, it can also offer consumers value through inspiration and recipe ideas. For natural food brands, it even goes one step further and offers a visual way to highlight your natural, non-processed ingredients, which is a huge plus for today's health conscious consumer.

Here are four Instagram photo tips for brands looking to capitalize on Instagram's value, and maximize the appeal, quality and character of your food images.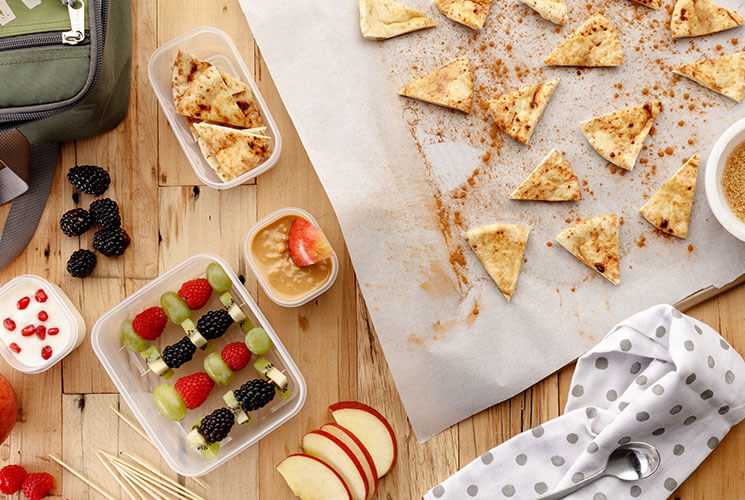 Recipe: Rainbow fruit tray and Stonyfield yogurt dip with cinnamon sugar pita chips (Joseph's), apple slices with Woodstock nut butter dip. Woodstock sugar on pita chips.

Tip: Express a Lifestyle

It's not just about the food. It's the setting and items you pull into it that ultimately create an emotional feeling and association with the audience. If you're in the organic foods space, think of subtle ways you can connect with your consumer beyond just organic recipes. Time with a relevant activity or cultural happening—like back to school in this case. With school lunch options often lacking the credentials today's health-conscious moms are looking for (ie – organic certified, Non-GMO) it's great to provide them with alternative options and inspiration that they can send their child to school with.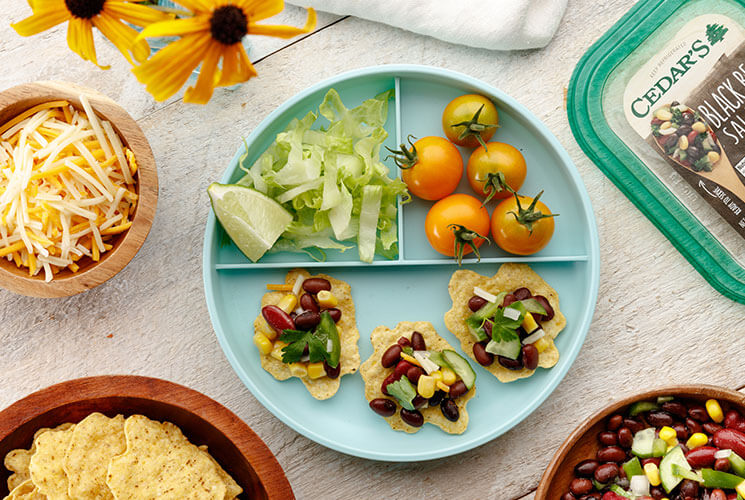 Recipe: Mini tacos with Cedar's black bean salad in scoop tortilla chips.

Tip: Brand Subtlety

Show product packaging only when it feels natural. If you do, don't force it to be the center of attention. You can still get the visibility you need by having it in the background or accompanying the main course. Editing and lighting will also play heavily into this. It's OK to crop photos so portions of the packaging get minimally cut off. It can also be powerful to showcase packaging that's ripped open and in use or to place packaging in areas that are slightly out of focus.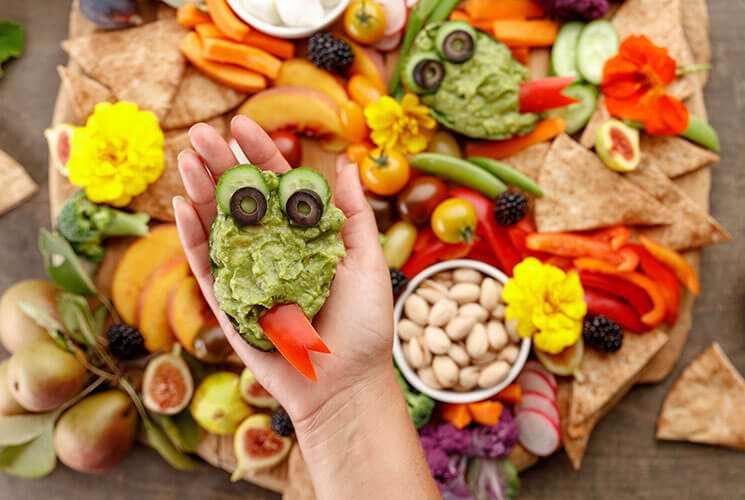 Recipe: Avocado critters w/ toasted Joseph's Pita wedges (Avocado shell filled with guacamole with food eyeballs such as black olives). Woodstock pistachios.

Tip: Include People

Even something minimal like showcasing hands creating the recipe or serving the food gives it a personal feel to make it more relatable to your audience. If your recipe is kid-friendly, don't forget to include the little ones! People love to see kids assisting in the kitchen and whipping up quick recipes.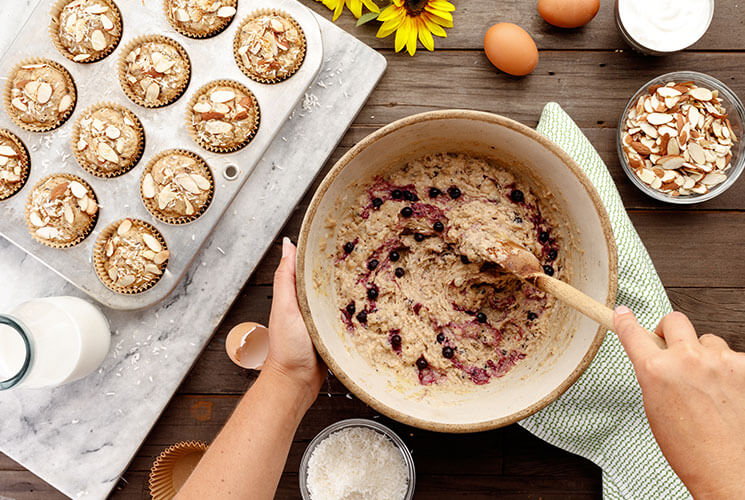 Recipe: Muffins with Woodstock frozen fruit, nuts, seeds, and Stonyfield yogurt in batter.

Tip: Be Candid

Have it feel natural. A few spilled ingredients or imperfectly placed flatware adds to the authenticity. Display a variety of quick snacks — sometimes your consumer will grab your product as they're running out the door.


Extra Credit

Your brand should always be consistent. Use recurring elements as much as possible, and constantly build and leverage your library of props, surfaces and materials. Keep lighting, filtering and editing options within a "family." Also, hone in on the food categories featured within your content.

Timing and relevance is also key – you should stay on top of food trends, new and trending ingredients, the latest hot chef, etc.

People also love variety and versatility. Showcase your products' range in a visual way, and you'll be sure to see a rise in engagement.


***
Luke Garro is our EVP, Content Director. His craft is merging storytelling with experiences. A 17+ year veteran of the industry, his experience ranges from experiential and guerrilla marketing to content, social media and beyond. Garro has worked on brands including Sweet Baby Ray's, Cedar's Mediterranean Foods, The Mountain, New Balance, Liberty Mutual, Breville and more. His passions include drumming and sustainable farming. A self-proclaimed "gentleman farmer," you can find him on the weekends tilling the soil and chasing chickens on his organic farm.
Hungry for more tips? Drop your info below, and we'll reach out to talk shop.