Like just about everything in the world right now, the footwear and apparel industry is going through a rapid evolution. Beyond the inherent shifts of "what's in" from a stylistic and look perspective, boundaries are being pushed through the introduction of new technology and material. Therefore, if you're looking to build longevity around your brand, it's important to appropriately identify and capitalize on the right trends while avoiding the regrettable fads–the ones that will ultimately be looked back upon with a "WTF were we thinking?" attitude.
We reached out to a variety of leaders in the space to gather a few quick takes on the next big things in the footwear and apparel industry. Their thoughts are below.
EXPRESS YOURSELF
Elizabeth McGarry – Creative Director, YORK Athletics Mfg.
2018 is proving to be the year of self-expression. Culturally, we're embracing our faults and flaws and using them as a catalyst for change. Companies in turn, will be looking to find ways to celebrate individuality through a diverse lens. One of my favorite product trends that supports this sentiment is all about unconventional pairings. That once meant to rock a $10 tee shirt with $400 jeans, but you'll see more and more that designers are employing both high- and low- statements into one single item. Whether it's 3D-knitted footwear uppers paired with hand-stitched leather soles, or vegetable-dyed silk taking the shape of a basic tee shirt, people are looking for products that are as multi-faceted as they are.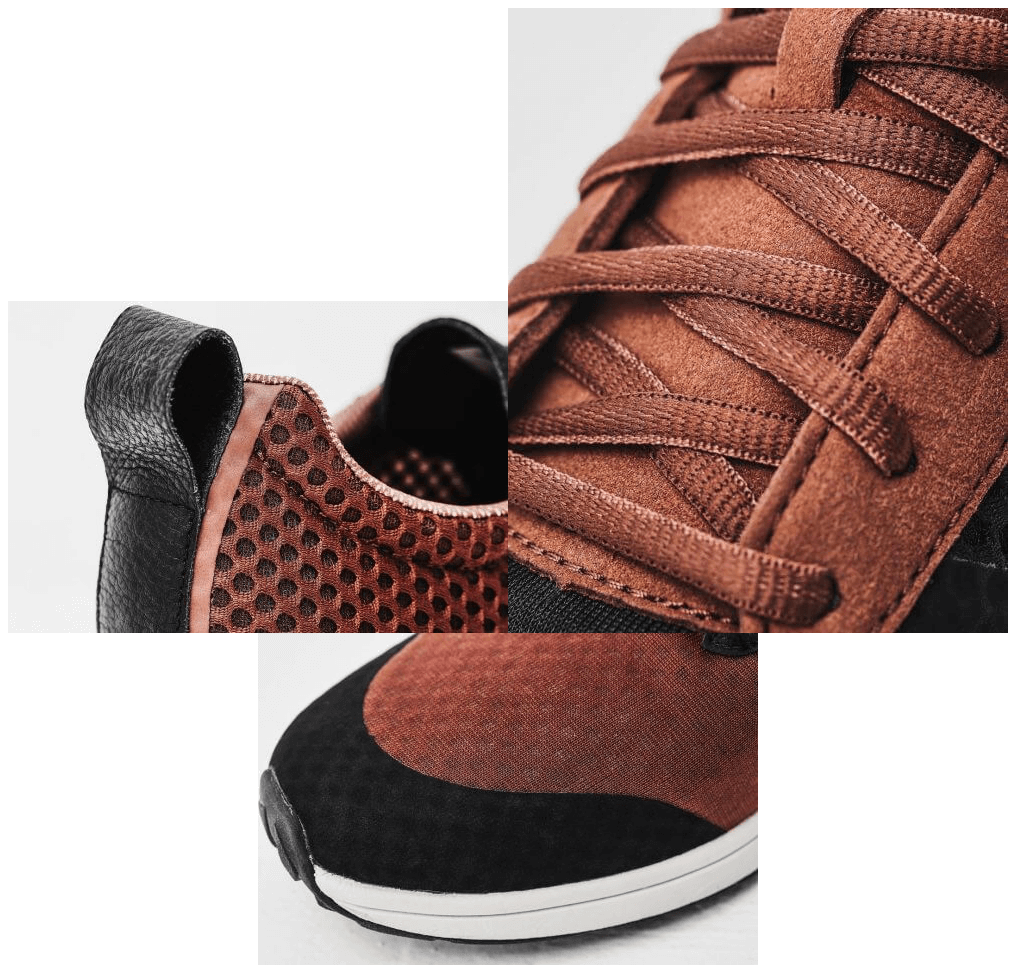 EMBRACE THE INTERSECTIONS
Jon Gaffney – Director of Business Development, Iron & Air Magazine
We're continuing to see the merger of technical apparel and lifestyle in a larger and deeper level than the last few years where "athleisure" seemingly ruled the moment. Lifestyle brands are looking to both the outdoor industry and military for cutting edge fabrics, finishes, and components to drive improved function and versatility. i.e. Dyneema, Spectra, Flyknit, seamless constructions, Schoeller fabrics, PolarTec knits, Danner Enduroweave, Cordura fabrics, etc.
At the same time, this is intersecting with an increased focus and cadence of collaborations between seemingly divergent brands and individuals and short runs to drive exclusivity and the demand that comes hand in hand. These collaborations are interspersing audiences, brands and interests in a big way. With consumers more cognizant of what they buy as an outward indicator of who they are and their ethos, collaborations crossing over brands have become part of the marketing cadence. Whether this focus on skunk works-style, product and marketing is something that will emerge into the mainstream from the bleeding edge remains to be seen.
PAST AND PRESENT
It's clear that 2018 is still very 1999 (hey there chokers, tiny glasses, and ribbed tees!). This summer, we're seeing that trend influence the growing sportswear/streetwear combo, with fashion track pants, backpacks, and retro sneakers returning in new and unexpected ways. At Tross, we still believe in simplicity and versatility in our activewear, but we are excited to pair our classic silhouettes with some of the sporty, 90's accessories of the summer, including fanny packs and scrunchies, as well as other throwbacks like metallic bike shorts, and stiff, oversized denim jackets.
LESS IS NOT ALWAYS MORE
Matthew Welty – Associate Editor, COMPLEX Sneakers
The emergence of sock shoes has been a trend that I don't necessarily see continuing into the future. In my opinion, the quality of many of these knitted shoes doesn't match the price they're sold at. They generally require less parts and less people in the manufacturing process, yet they're sold at an extremely high price. I think we need to get back to making sneakers with tongues and suede again.
As an agency that partners with leading footwear and apparel brands, we believe that marketing has a responsibility to achieve tangible business goals. By keeping a pulse on the marketing, product, and innovative trends in the space, those goals are more easily attained. Interested in talking shop and learning how we could help solve your challenges? Hit us up.